Usopp was born in Shiropp Village. As a young boy, his father, Yasopp, left with Shanks when he joined the Red-Haired Pirates. Not long after, his mother fell ill. Usopp always tried to help her, and he would continually tell her that one day dad would come back home. Eventually, however, she died.

Every day, he would run out through the streets, yelling at the top of his lungs that the pirates were coming. This came to be a habit for Usopp since his mother died, although it severely bothered the villagers.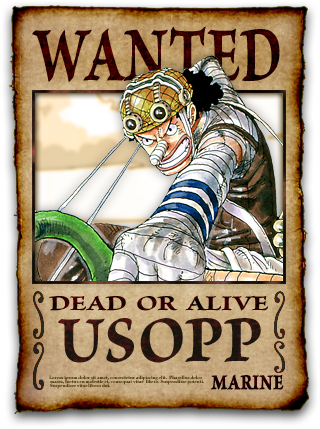 Usopp
Position Marksman
Age 17
Birthday April 1st
Height 172 cm
Bounty 30,000,000 Belli
Devil Fruit N/A
Dream To become a brave warrior of the seas.